Toyota Highlander Service Manual: Standard bolt
HOW TO DETERMINE BOLT STRENGTH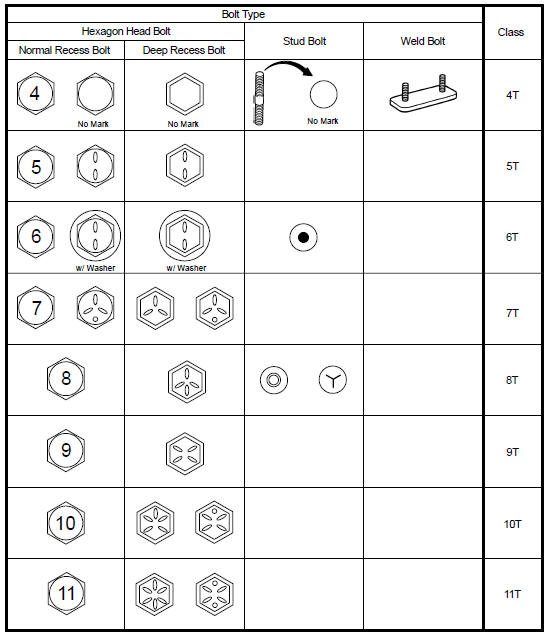 SPECIFIED TORQUE FOR STANDARD BOLTS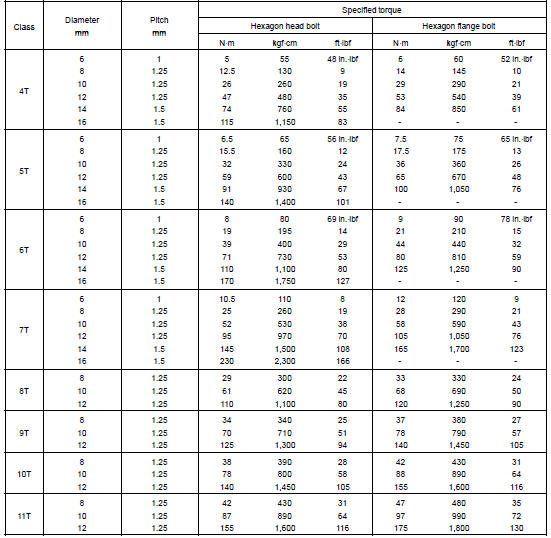 HOW TO DETERMINE NUT STRENGTH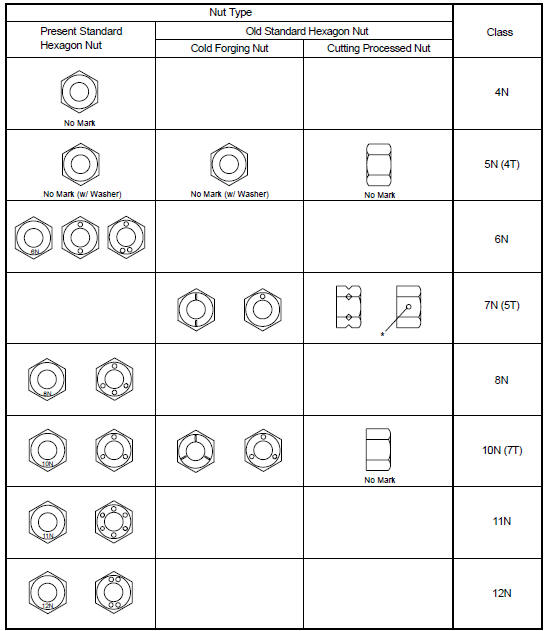 *: Nut with 1 or more marks on one side surface of the nut.
HINT: Use the nut with the same number of the nut strength classification or the greater than the bolt strength classification number when tightening parts with a bolt and nut.
Example: Bolt = 4T
Nut = 4N or more
SERVICE DATA 2AZ-FE 3MZ-FE: TORQUE SPECIFICATION 2AZ-FE: 3MZ-FE: ...
More about Toyota Highlander:
Engine mechanical
PREPARATION SST Recomended Tools Equipment SSM EXHAUST PREPARATION Equipment ...
В© 2011-2019 Copyright www.tohighlander.com